Project V: France
'De la curiosité du silence' – French songs
Alfred Polansky set to music poems by L'Anselme, Char, Dimey, Godel, Labé, Nerval, Mercoeur, Musset, Rimbaud, Verlaine, Villon, Vilmorin
Claire Tudela & Claire Parizot, voice
Angelika Moskal, violin
Janina Schedy, accordion
Alfred Polansky, guitar
The CD 'De la curiosité du silence' was released in June 2015 ('Avantart' Club Edition).
About this project:
"… Built close to art songs, timeless, beautiful."
(Guido Tartarotti – Kurier / Vienna, 19.7.2015)
"… skillful and original … cultural enjoyment at a high level …."
(Concerto Magazine, August 2015)
Alfred Polansky – Thoughts on the origin of the project «De la curiosité du silence»
12 years ago I started to study the typical tonal peculiarities of different European regions. I began with Hungary, and in 2002 I published a CD that reflected my intense compositional impressions of this country. The songs I created in that time were interpreted very sensitively by local musicians.
Then I turned to Spain, especially to Andalusia, a little later to Vienna, and after I continued my work with Prague. Well, in 2014, I arrived in France as part of my musical journey across Europe.
Of course, this unique country also has its unique timbres, its vibrations, its unmistakable melodic and harmonic characteristics. With my music I want to describe the many poetic bouquets, in the way I understand them.
Special stroke of luck for me are the extraordinary musicians who are involved in this project. With the singers Claire Tudela (www.clairetudela.com) and Claire Parizot (www.claireparizot.com), subtlety combines with energetic dynamics in a natural way. The violinist Angelika Moskal is an Austrian musician with an extraordinary musical spirit. Occasionally I also used in my compositions an accordion, which was played by Janina Schedy.
With these excellent musicians at hand, it was easy for me to represent musically the selected poems by Louise Labé, Gérard de Nerval, Verlaine and Rimbaud, but also contemporary poetry, such as René Char or Louise de Vilmorin.
The project "De la curiosité du silence" represents a curious trip into a musical French state of mind through space and time.
Vienna, October 2014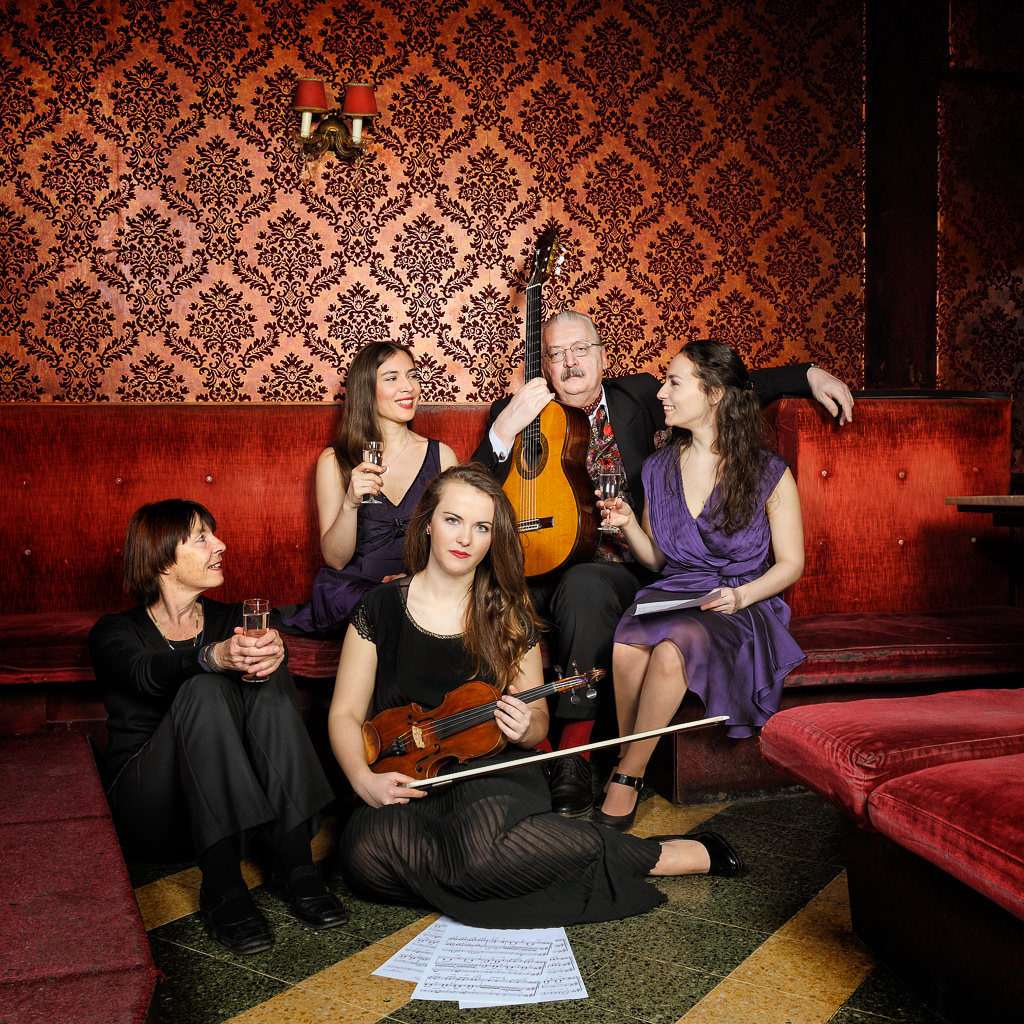 De la curiosité du silence
Photograph by Arthur Bauernfeind