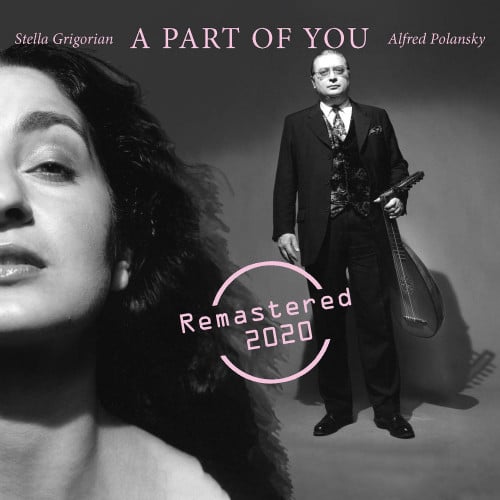 A few words about 'A Part of You'
'A Part of You' is a new edition of the recording of my first CD with vocals, which originally is more than 20 years old. The Armenian Stella Grigorian, then as now a grandious mezzo-soprano, gave the various language songs to the guitar a special, quite noble shine.
So I set French, German, Austrian and Spanish poets from the present and the near and far past to music. I also included 5 songs by the English Renaissance composer John Dowland – which I accompanied on the lute – in this varied repertoire, which, viewed in its entirety, has a quite demanding, romantic and melancholic character.
The remastering for the new edition that is now available was carried out by Arthur Bauernfeind (SINUSWAVE RECORDING) vorgenommen.
Alfred Polansky, 2021